So after the Penguins won their 3rd Stanley Cup in like 9 years I posted this poll asking who's the better "dynasty." I'll admit it, it was kind of a pointless poll considering this is a Chicago sports based blog with Chicago fans as followers. Although, to any other hockey fan it could be easily debated.
Back-to-back cups is very hard to do. Actually, it shouldn't even count. I don't even think the Blackhawks knew that it was legal to go back to back since the saying is every other year. I stole that from twitter I know. Back to the subject, winning the cup back to back years hasn't been done since 98′. But, is back to back better than 3 in 6? The Blackhawks "every other year" saying is obviously put to rest now but it's so impressive. This may be my bias talking but 3 cups in 6 years is more to be considered of a dynasty than back to back. Back to back is mostly with the same players, but a different mentality. Winning every other year shows the ability to fight back after defeat from the past year. They're both hard to do. I feel like back to back teams go down easier in the future because they already accomplished so much. Since the Penguins are always that team who will never go away, that's why I consider them a dynasty. By the Blackhawks recent playoff preformances in the past 2 years, I can't say the same. Obviously they're a dynasty but, will they be put to rest soon? I doubt it. The Penguins and Blackhawks will never, EVER, go away. The Hawks won 3 faster though, so.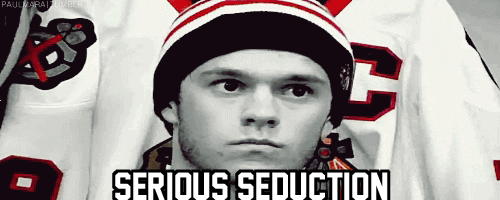 My final thoughts: both teams are dynasties. Who's the better dynasty though? I feel like that will be answered in the future.
Now what's the deal with this Penguins' players ego accounts? They're pretty dumb so point +1, Hawks.
twitter: @rycago @1N2W_